Two recent endorsements
Two books I've recently endorsed, and which I would heavily recommend: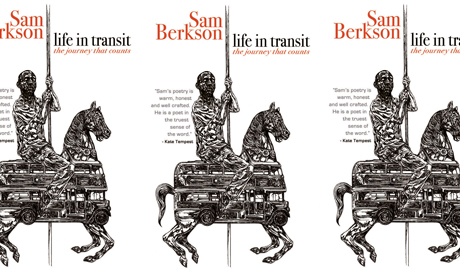 "What's left of public space after thirty years of neoliberalism? Sam Berkson's new collection, Life In Transit, finds the degraded relics of public space on public transport. Like the music of Burial or Laura Oldfield Ford's Savage Messiah zines, Life In Transit is attuned to the peculiar loneliness of life in neoliberal Britain. In the UK, trains and buses are now 'public' in name only, since most are operated by private companies. And, with the rise of the mobile phone, they are much less likely to be spaces where we overhear the intimacies of others rather than strike up a conversation with a stranger. By turns lyrical, acerbic and bitingly humorous, Berkson's poems describe a world in which, ordinarily, the only "sympathetic solidarity" is that of commuters who reluctantly cough together. Yet public transport remains a space where our lives can still be transformed by unexpected encounters with others, and where the shadow of another world – collective, egalitarian, democratic - can sometimes be glimpsed."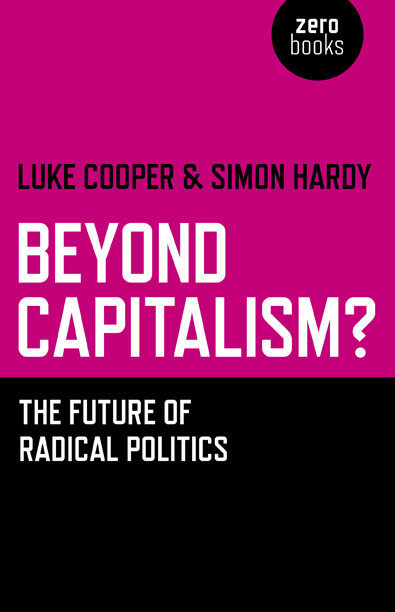 "Luke Cooper and Simon Hardy's vivid and invigorating Beyond Capitalism builds upon the analysis of leftist paralysis I started to develop in Capitalist Realism. Writing from the perspective of experienced activists, Cooper and Hardy offer an incisive and clear-eyed explanation of why the left has so far failed to take advantage of the current major crisis of capitalism. But this analysis is not just another jeremiad; it is a contribution to a leftist renewal which Cooper and Hardy believe is within our grasp. The future is ours for the reclaiming, and Beyond Capitalism outlines some concrete strategies for how we can win it back."
On Vanishing Land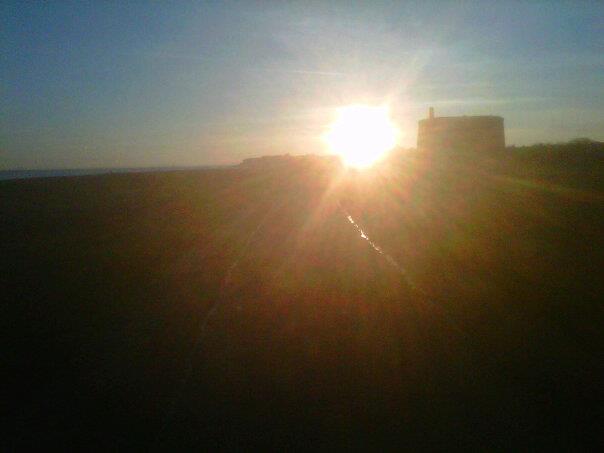 Mark Fisher and Justin Barton: On Vanishing Land
6 February–30 March 2013
Opening Hours: Wednesday–Saturday, 12–6pm
Press Breakfast with the artists: Tuesday 5 February, 9.30–11am
Preview: Tuesday 5 February, 6.30–8.30pm
Performances by John Foxx and Raime: Thursday 7 March, 7pm
(see www.theshowroom.org for information and booking)
Discussion with Mark Fisher, Justin Barton, The Otolith Collective,
John Foxx, Frances Morgan, Elizabeth Walling (Gazelle Twin):
Saturday 16 March, 3pm (free, no booking required)
The Otolith Collective and The Showroom present On Vanishing Land
a new work by British sound artists and theorists Mark Fisher and
Justin Barton.
On Vanishing Land (2013, 45m) is a magisterial audio-essay that evokes a walk undertaken by the artists along the Suffolk coastline in 2005, from Felixstowe container port to the Anglo-Saxon burial ground at Sutton Hoo.
Fisher and Barton have conjured a new form of sonic fiction from the dreamings, gleamings and prefigurations that pervade the Suffolk coast. The work includes commissions from digital musicians, interviews and the reflections of the artists. Inspired by the cumulative force of the Eerie that animates this landscape, On Vanishing Land pursues affinities between the modernist reinvention of the ghost story in M.R. James' Oh, Whistle, And I'll Come To You, My Lad (1904) and the atmospheric engineering of Brian Eno's album On Land (1982). "Themes of incursion - by unnameable forces, geological sentience or temporal anomaly - recur throughout." (Kodwo Eshun, The Otolith Collective, Curator, On Vanishing Land)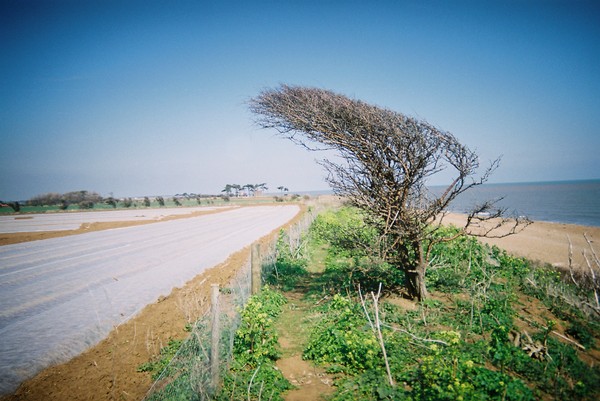 On Vanishing Land integrates new compositions by digital musicians Baron Mordant, Dolly Dolly, Ekoplekz, Farmers of Vega, Gazelle Twin, John Foxx, Pete Wiseman, Raime and Skjolbrot. For the installation at The Showroom it will be accompanied by an untitled sequence of a wide range of visual references, produced in collaboration with artist Andy Sharp (English Heretic).
Events accompanying the exhibition include a performance on 7 March by John Foxx and Raime of compositions from the project. On 16 March, Fisher and Barton, with The Otolith Collective, John Foxx, Frances Morgan (Deputy Editor, The Wire) and Elizabeth Walling (Gazelle Twin), will explore the contemporary cultural fascination with the illogics of the Eerie. Finally, a conversation at the Boathouse café on the River Deben, Suffolk between the artists and Andy Sharp (English Heretic) will discuss the reimagining of MR James' ghost stories by television directors Jonathan Miller and Lawrence Gordon Clark since the late 1960s.
On Vanishing Land was jointly commissioned, produced and curated by The Otolith Collective and The Showroom.