The Atrocity Exhibition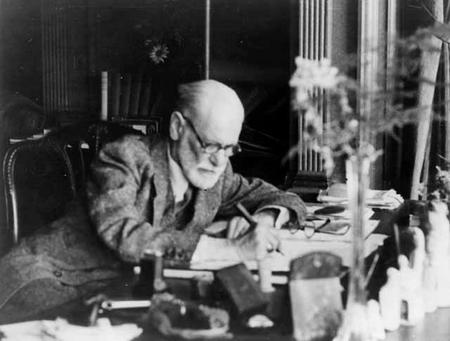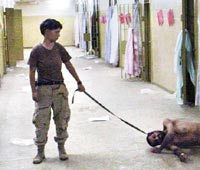 "War strips us of the later accretions of civilization and lays bare the primal man in each of us. It compels us once more to be heroes who cannot believe in their own death; it stamps strangers as enemies, whose death is to be brought about or desired; it tells us to disregard the death of those we love."
- Freud
I'm not going to make a habit of this, I promise ---- but here's a political post ----
Perhaps the most amazing aspect of the latest events in Iraq is that they reveal the extent to which American incursion has actually undermined US interests. Now this is surprising, since Leftist criticism of the Iraq war has assumed that the war was prosecuted to pursue American self-interest rather than out of some high minded ethical principle. The neo-conservative defence of the war has not disagreed; it has simply maintained that American interests are coincident with the best interests of humanity. Using a version of 'invisible hand' logic, neo-cons have argued that, in protecting their own interests, the Americans will produce a better world for everyone. Apologists for neo-con nutters like Wolfowitz like to present them as post-ideological pragmatists, single-minded in their protection of American interests.
But who really imagines that America and Americans are safer now than in the time before the war? Far from coolly driving through a program that will secure US interests, the American strategy in Iraq seems to have been guided by a strange death drive: an almost systematic will to make things worse for themselves. The Americans have now succeeded in transforming a secular state into a seething hotbed of Islamist extremism. On the Arab 'street', the abuse scandal has confirmed the lowest and most hyperbolically negative view of the decadance and barbarism of Western society. None of the lessons that the British learned in Kenya or Northern Ireland - that interning actually feeds local militicancy - have been heeded. And a correspondent in today's Independent speculates that the inevitable and ignominious departure of America from Iraq could presage not only a civil war in that country which will destabilise the entire region, but which could effectively end the States' influence on the Middle East.
Only a death drive could account for the American actions in setting up an interrogation centre in Saddam's former headquarters of torture: an act of such stupefying guilelessness and stupidity that it beggars belief. As someone observed: would the Americans in postwar Germany have set up a Nazi interrogation unit in Auschwitz? The symbolic power of the Americans installing themselves in the of Saddam's regime need hardly be underlined.
Oh, and I've just clocked onto this baffling media euphemism, 'contractor'. I'd previously naively imagined that 'contractor' meant a builder or something, when of course it means 'mercenary'.
"'In terms of television and the news magazines the war in Vietnam has a latent significance very different from its manifest content. Far from repelling us, it appeals to us by virtue of its complex of polyperverse acts." - Ballard.
Posted by mark at May 12, 2004 07:35 PM | TrackBack