A WORLD WITHOUT EDGES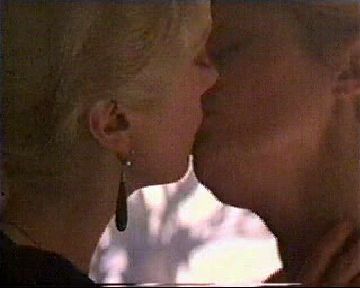 Pleased to see Jon Dale defending Loveless against attack from Tim Johson (supported, surprisingly, by one Simon R in the comments box).
My view is that Loveless is the mistresspiece it is so often held to be. What I enjoy is its lack of dynamics, the drowned world amniotic languor of its achieved plateau. The fact that 'every track sounds the same' is usually a compliment in my book, and is especially so here. It is the courageous band who discover a plane of consistency and have the vision to occupy and explore it, refusing the temptation to 'demonstrate their breadth'. All great albums are variations on a theme. They draw us into another world, their world, to which we must attune and acclimatize ourselves. We need to develop new microperceptive faculties in order to orient ourselves, or in order to accept our disorientation (blissoreintation?)
Isn't Anything is a great album, for sure, but it's the sound of a band still escaping from rock. No doubt that gives the album a sense of drama that is absent from the anti-climax that is Loveless. Isn't Anything has more jagged edges, a terrain whose variegation makes it more palatable to rock tastes. Loveless, by contrast, is a world with no edges, a world of deceptive similarity in which it is easy to become lost (for to locate yourself here you must lose yourself): an Irigarayan vaginal anarchitecture, a Turneresque squall, in which the tracks are not so much the same as undifferentiatable, everything is smeary, bleary, blurred, slurred. Listening, you're drawn towards images of what is neither solid nor liquid, but viscous: honey, molasses, clotted blood.
Loveless' sumptuousness is dedicated to the lightheaded heaviness of dreambliss (so close to nightmare dread it sometimes seems that it is only a matter of perspective that divides one from the other), the woozy, heavy-lidded surrender of agency in sleep; or to sleep, to desire, to the erasure-of-the self that is involved in both. Loveless is the sound of a body that might be famished or might be voluptuously satiated. The sound of a someone having their blood drained and also the sound of somoene engorged on a new kill's blood; the becoming of vampire and victim (which may also be the becoming of mother and child). Gorged and gorgeous.
re:Simon's recent spot-on comments on crunk's carnality: is there a more carnal music than Loveless? Shadowing crunk's jaded carnival is the sadness that dogs all pornoscopic desire. Jess's comparison of crunk with men shouting at strippers is all-too apt. The homosocial bawling, the emphasis on appropriation through the gaze, the equation of sexual congress with affirmation of ego, all those hard edges, all that bluster, all that distance (the distance that the eye - unable to touch - imposes), what a contrast with the almost unbearable tactility, the cloying intimacy, of Loveless. And doesn't Loveless' soft delirium show up the painful pathos of masculinity, doesn't it, in its yielding dampness, expose the horrible fact that male desire perforce involves a hardening? Where crunk fiercely insists on binaries - on he who fucks and she who is fucked, and he, the consumer and she, the meat - Loveless' mathematics are of the Irigarayan not-one; neither one nor two, the geometry of lips, eroticism as a feast in which eating and being eaten become indistinguishable.
Loveless isn't suffocating so much as an invitation to breathe in a new way. Rock's propulsion and compulsion, its scurrying towards release, is suspended, perpetually deferred, captured in a dilating tension. Check the way the drums are buried in the mix: a mother's hearbeat heard from inside the womb. In fact, everything is buried in the mix - it's as if it's all background and no foreground - yes, everything is buried, everything is submerged in a serene, seething, succulent, sucking swamp where regular sonic laws do not hold (you find yourself unable to say whether the album is trebly or bassy; the sonic geography of high and low is smoothed into indifferentiation).
Posted by mark at March 24, 2004 08:28 PM | TrackBack