KING KIRBY
More Kirby, cos I love it.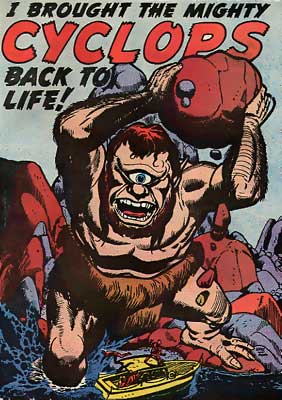 Giganticism...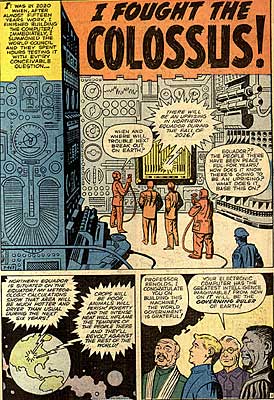 Enormous machinery....
Verging on the abstract...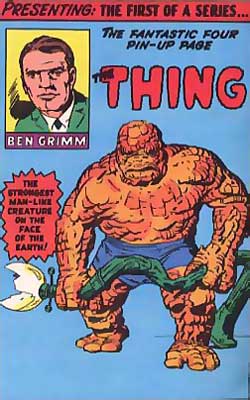 Easy to forget the rough and ready way in which Kirby rendered characters whose image has been smoothed out and standardized over the years. Kirby was a PULP artist in every respect. Check the way his Thing looks as if it is only partly formed, as if it is composed of some amorphous pulpy matter.
Posted by mark at March 9, 2004 11:44 PM | TrackBack