Parish announcements
The Goth reappraisal continues here, with comments from IT here. And (via IT): 175 different types of Goth.
Also, for those few who ain't seen em: typically fascinating follow-ups and tangents from the Blissblogga on Goth here and on capitalism and bi-polarity here and here.

A report of the Maffia/ATP night at Whore Cull: speaking of which, there is a Cinestatic club night next week. Lots of boys doing stuff (but no Infinite Thought :-( ). For full details, have a look a the Cinestatic homepage.
Fantastic piece by Danny Baker on his 1981 meeting with Michael Jackson in The Times.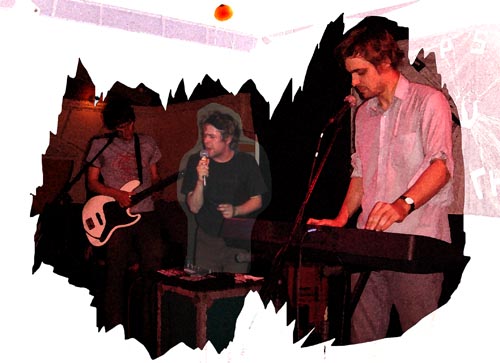 Finally, here's what I did on Monday night. The moral of that story: when Woebot recommends an event, go!
Posted by mark at June 17, 2005 07:45 PM | TrackBack