THREE THOUGHTS FROM GRACE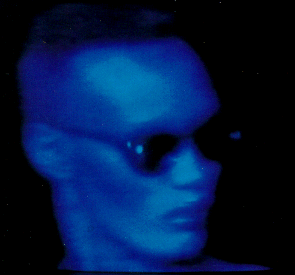 1. MEN ARE TERRIFIED OF ME. I CAN EASILY STEP INTO THE MANíS SHOE, AND THAT PUTS THE MAN IN A POSITION WHERE HE HAS TO BECOME THE FEMALE. THAT'S WHAT SETS OFF THE TENSION. BUT MY IMAGE IS SUPPOSED TO FRIGHTEN MEN - SO ONLY THE GOOD ONES COME THROUGH.
2. I WASNíT BORN THIS WAY. ONE CREATES ONESELF. I BELIEVE WHATEVER I DREAM. WHATEVER I DREAM, I WANT TO DO.
3. I THINK IíM DOING A SERVICE TO BLACK WOMEN BY PORTRAYING MYSELF AS A SEX MACHINE. I MEAN, WHATíS WRONG WITH BEING A SEX MACHINE, DARLING? SEX IS LARGE, SEX IS LIFE, SEX IS AS LARGE AS LIFE, SO IT APPEALS TO ANYONE THAT'S LIVING - OR RATHER IT SHOULD.
Posted by mark at September 2, 2004 10:43 PM | TrackBack