Forthcoming attractions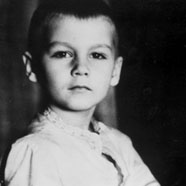 k-punk correspondent, the lovely Karl Kraft, draws my attention to the Frightfest season running at the Prince Charles Theatre, Leicester Square, at the end of August. Lots of interesting stuff, but the PKD-inspired Code 46 seems particularly intriguing.
Also - and you know how it pains me to promote anything at the Institute of Chattering Class Apathy, but Tarkovsky's Mirror is starting a run at the ICA starting a week on Friday. As I've said before, albeit none too articulately, I'd rate this, with Stalker and Solaris as amongst Tarvkovsky's finest work (some accolade, after all, for a director of his magnitude). It's more challenging than Stalker and Solaris which, for all their suspension of action in slow time, retain a conventional narrative. Mirror is much more oneiric, a memory-symphony. Its effect is like the best ambient music, effectuating a slowing of the body, a circumvention of the organism's agitative disontent-babbling. Seeing Tarkovsky at the cinema is always both more powerful and 'easier' than watching it at home on video or DVD: it's far harder to summon the conditions for entrancement in a domestic space full of distractions and business.
Also: me on Tarkovsky's spirtuality here.
Posted by mark at August 5, 2004 09:58 AM | TrackBack