Keenan, Morley, Cool, Pop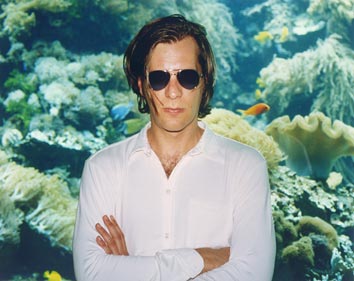 Ah, the view from inside the solitary urinal of male subjectivity, again.
Well, poor old Dave Keenan is getting it in the neck from all directions. Still, you don't have to be Jacques D to see how Keenan's discourse
("If pop music is daytime, a nine to five soundtrack regulating work and consumption, then noise is its night…. In contrast to music manufactured under the surveillance glare of pop, noise provides a cover of dark that encourages both experimentation and criminal acts. Noise generates the perfect conditions for interrogating control and jamming its channels. Noise is the meltdown of logic. And it refuses the notion that everything is consensual, that communication is paramount, that music must be about pleasure." )
is structured around binary oppositions
(daytime night
glare/ light darkness
music noise
logic unreason
consensus dissent
pleasure ???*)
which are sterile and, as Simon said, somewhat superceded...
(I suppose I shouldn't really comment, since I haven't read all of Keenan's piece, still less [uttunul forbid] heard the music, but that would entail paying good money for the Wire, which, let's face it, it isn't worth. If I read the Wire these days, it's in Bromley library.)
It's fitting, given the lone male fetid unemptied ashtray unwashed flesh reek that rises from Keenan's prose that it should have been feminist thinkers like Helene Cixous who did the most with Derrida's critique of binary oppositions. As you know, Cixous famously argued that the principal binary which structures western logocentric thought is that opposing Man to Woman (logocentrism = phallogocentrism). Even if, to be fair, Keenan privileges certain properties usually associated with the cthonic feminine (darkness, unreason), the deeper problem remains in reproducing this oppositional structure at all.
This is especially troubling given what has happened to noise since 1984 (when, as Simon implies, it appears that this piece was written)**. Loveless and successors such as Fennesz are powerful precisely because they melt the oppositions between melody and noise, pleasure and pain, pop and experimentalism, upon which Keenan - and presumably the bands he is celebrating - still trade.
Odd though it is to say it, Keenan might constitute the 00's equivalent of Cool (=boy-curated anhedonic anti-Pop) derided by Morley back in 82 in the piece reproduced by Tom at NYPLM. (I say odd, because DK is not exactly what I think of when I think of 'cool'). Marcello is right to raise his eyebrows at Morley's dissing of the Pop Group, which is significant on a number of levels (the PG then =ed not only Experimentalism but Social Relevance); I'm going to come back to this in a major k-p thinkpiece later on this week.
It seems that what has been lost - if not in Pop itself, but (blogs apart) in the discourse surrounding it and feeding it - is the space between the avant garde and the Popular. The NME and the Sinker-era Wire set up their unhome upon this discontinuum (and set off so many of the trails in this obsessive reader's psyche that ended up here). If the 82 piece sees Morley at his most intoxicatingly - and intoxicatedly - Popist (such that it could serve as a Manifesto, or as MC says, a Bible for Popism), his recent radio show found him much more on avant-Pop, Pop-Art deterritory. At its best, the Avant-Pop aesthetic performs a mutual libidinization, in which the experimental is vindicated by its take-up in Pop, just as Pop is re-invented and inf(l)ected by the experimental. Perhaps unsurprisingly given that Chris Bohn now rules the Wire roost, Keenan's article demonstrates that the Wire has given up on this between and taken to the comforting shadows of marginality. (I know that Fennesz was recently a cover star so it's not all over yet, I guess....)
All the more reason to celebrate the likes of Reynolds, Carlin, Ingram et al who are keeping the avant-Pop spirit unlive...

*What would fit here? I'm all for moving music beyond the pleasure principle, but what exactly is Keenan proposing should take the place of pleasure?
** And this piece was written in 1984, more or less. There was something familiar about that noise = night metaphor (metonym?). It nags me for a while until I pick up Charles Neal's Tape Delay. There it is, introduction 'Bacillus Culture' by Biba Kopf/ Chris Bohn, in which Bohn aligns Noise with 'night-time' culture. (Interestingly, given my gender worries above, that Bohn's main theoretical ref [besides an uncredited Bataille] is Kristeva and her Powers of Horror. )
Posted by mark at July 27, 2004 03:16 PM | TrackBack