THIS IS (NOT) THE GIRL
David Lynch versus Dennis Potter....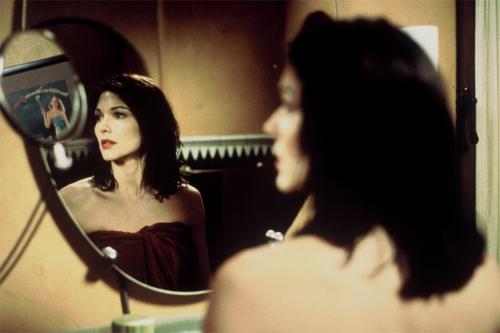 We act while awake as we do in a dream: we invent and fabricate the person with whom we associate—and then we immediately forget the fact. – Nietzsche.
The affinities between the work of David Lynch and Dennis Potter have often been remarked upon. No doubt they would have been confirmed if Lynch and Potter's long-planned collaboration on an adaptation of D. M. Thomas's The White Hotel had come to fruition.
Superficially, the works of Potter and Lynch which have most in common with each other are Twin Peaks and The Singing Detective; both are explorations of the detective genre by televisual auteurs; both display their authors' signature obsessions with popular culture; both examine the interplay between sexuality, memory and identity – but the most Potteresque of Lynch's films is actually his masterpiece and most recent feature, Mulholland Dr. In cross-fertilizing the soap, detective and Horror genres (amongst others), Twin Peaks contaminated realism with strains of the marvellous. Yet its concerns were epistemological ('Is this real or not?') rather than ontological ('What is reality?' 'What is the reality of this?') Mulholland Dr, meanwhile, like The Singing Detective, is reflexively engaged with its own fictionality.
The 'standard' interpretation of Mulholland Dr claims that its first two-thirds are the fantasy/ dream of failed two-bit actress Diane Selwyn, whose actual life is allegedly depicted, in all its quotidian squalor, in the final section of the film. This would underscore MD's striking similarities to The Singing Detective, whose complexly-interacting narrative lines are weaved from the fantasies and memories of the convalescent pulp author, Philip E Marlow (Michael Gambon). Yet such a reading is ultimately unsatisfactory. As Timothy Takemoto argues, (you have to scroll down to his piece, 'Double Dreams in Hollywood') to see the second part of Mulholland Dr as real is inherently conservative in its assumption that there is an unambiguous reality to which we can 'return'.
Following Zizek, Takemoto suggests that what MD presents is not an exposed 'reality' but a 'grey fog' of competing, incommensurable realities, from which desire and will are never extricable. (An homologous case is Kubrick's near-contemporaneous Eyes Wide Shut, which is standardly interpreted as entirely the dream of the protagonist, Tom Cruise's Bill. What this reading of Eyes Wide Shut has in common with the dominant readings of Mulholland Dr is a confidence in the possibility of parsing reality from desire, a distinction which both films disturb, as the very title of Kubrick's film indicates).
Lyotard famously defines postmodernity as an 'incredulity towards meta-narratives' If the standard interpretation of MD were valid, then, far from being incredulous towards meta-narratives, it would be presenting a meta-narrative (an empirical realism focalized through a psychological interiority).
In his earlier Libidinal Economy, Lyotard opposes 'the representational cube' to the Moebian strip: a single-sided figure, with no inside or outside.
In tracing the endless surface of this moebian strip, both Lynch and Potter exemplify a libidinal postmodernism diametrically opposed to self-conscious, auto-referencing 'PoMo'. Whereas PoMo mourns the absence of a stable transcendent plane, a meta-space 'above' the fiction, typically identified with a self-present, self-conscious subject (God/ the author…), Lynch and Potter's fiction explores the Escheresque flatness of a plane of immanence. Far from being metafictions, then, Potter's and Lynch deny the possibility of any meta level.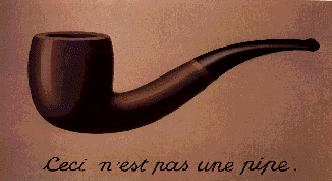 The Real of Mulholland Dr is not Diane's supposedly waking world, but the paradoxically entrancing insomniac realm of Club Silencio (which, in acting as the gateway from the first section of the film to the second is like the 'cut' of the moebian band that when sutured together, transforms the two sides of the piece of paper into a single strip). I say 'paradoxically entrancing' because the scene is ostensibly demystifying. Yet only ostensibly so; like Magritte's 'This Is Not a Pipe', Club Silencio, reminiscent of the Black/White Lodge in the first and final episodes of Twin Peaks and as intensely charged as anything in Lynch's oeuvre, demonstrates film – and art's - irreducible sorcery. Club Silencio's scenario is thoroughly Potteresque. The entertainment is provided by perfomers who mime onstage to a pre-recorded soundtrack, much in the way that Potter had the characters in The Singing Detective and Pennies From Heaven lip sync to thirties' pop. Despite the complete ingenuousness of the magician-compere's words – 'There is no band. What you will hear are recordings.'- we (the audience) are nevertheless unable to resist the seduction of the spectacle. So when the apparent singer, Rebeka Del Rio, collapses but the music continues, we are shocked. Something in us compels us to treat the performance as if real.
It would be difficult to conceive of a more compelling parable for postmodernism. Just as Postmodernism simultaneously exposes and disturbs generic conventions whilst also participating in their 'lure', so the Silencio audience is made aware of the artificiality of what they are experiencing at the very moment that they succumb to it. (See here for an analysis of this in relation to Twin Peaks and The Singing Detective
There is of course nothing less mendacious, less dissimmulatory, in cinema's history of illusion than the scene in Club Silencio. What we are seeing and hearing – the film itself - is a recording and nothing but. On the most banal level, this is the Real which the 'magic of cinema' must conceal. Yet the scene haunts for reasons other than this. It challenges the audience (us!) to recognize that our own lives, the roles we perform when we leave the auditorium, are themselves recordings, scripted by forces outside the self whose 'substance' turns out to be itself nothing more than a palimpsest of influences.
Lip syncing is a model for a subjectivity that is essentially empty; that is driven, not driving; that is a rendition, not an origination; whose inside, like that of the moebius band, is all outside. Watching Club Silencio I'm reminded of Philip K Dick's gnomic but suggestive remark that 'life is not lived, but lived through.'
(It's worth noting parenthetically here that both Potter and Lynch are most at home with pre-rock pop. Potter famously fills his soundtracks with the wistful tearoom pop of his childhood, while Lynch favours Badalmenti's oneiric jazz or Julee Cruise's ethereal doo-wop. Even when the music is chronologically of the rock era, it is temperamentally pre-rock – Lynch's favourite, Roy Orbison, for instance, although supposedly a rocker, was always a crooner at heart. Not coincidentally, Lynch and Potter are at their least convincing when trying to deal with rock – Potter's dawn-of-rock opera Lipstick On Your Collar and Lynch's rebel rocker fantasy Wild At Heart are amongst their weakest work.)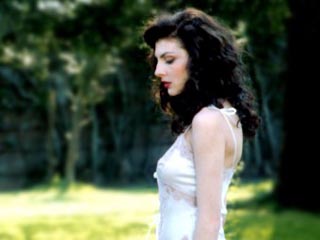 Mulholland Dr shares much with the television serial Potter wrote after The Singing Detective, the troubled Blackeyes. Blackeyes, whose protagonist, Gina Bellman, physically resembles MD's Laura Elena Harring, was intended to be Potter's examination of the production and manipulation of female subjectivity (and his own desiring-complicity with this manipulation). The Lynch female – like the Potter female (and the Ferry female, come to think of it) – is a largely fantasmatic concoction of blood-red lipstick, nail polish, high heels and long hair. Tellingly, the iconic image of both Lynch's Twin Peaks and of Potter's The Singing Detective is a dead woman (Laura Palmer wrapped in plastic; Sonia/ Philip's mother dredged up from the Thames under Hammersmith bridge), just as Mulholland Dr revolves around a female corpse.
But in situating women as both dreamers and the dreamed, MD's examination of the desiring-trajectories of Hollywood's factory of dreams, succeeded in a way that Blackeyes never did.
Posted by mark at May 3, 2004 09:52 PM | TrackBack