ABSTRACT CULTURE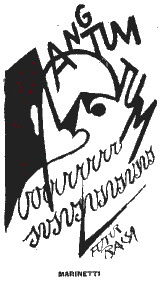 On this abstraction thing, started by David Stubbs, and taken up by Woebot, amongst others: first of all, Angus is definitely right, music is INHERENTLY abstract and non-representational. (On fiction versus visual art: Burroughs famously remarked that writing is lagging one hundred years behind visual art.)
I do wonder though if the supposed appeal of experimental visual art as opposed to its sonic counterpart isn't partly to do with what people are prepared to SAY they like. I'd question whether people really like much experimental art; though for some reason, it's become fashionable to claim to, so there's some kudos to be had for mooching listlessly around galleries (like Ian Penman - c'mon IP time for another post! - I've never really got the hang of what one's supposed to do in galleries). Course this begs the question of WHY it's become fashionable - even compulsory - to pretend to a taste for avant-garde art.
On the other hand, it's almost certainly the case that people enjoy experimental music more than they think they do. Witness the use of experimental composers on television and in films. The BBC Radiophonic orchestra (which re-situated all manner of avant-garde trickery in the most banal settings) is one example; Kubrick (with his use of Penderecki and Ligeti) is another. When this music is given a context and a function, when it is not at the centre of people's attention, they can find a use for it.
Actually, this argument is underscored by Paul Morley's Words and Music(which I'm just hitching a lift through). A central drift of Morley's argument is that the most opulent superpopulist Pop (Kylie!) is indebted to the avant-garde at its most forbiddingly austere (LaMonte Young, Cage, Stockhausen). Course, as PM would be the first to admit, this is less a 'real' story than a reflection of Morley's long-cherished PostModernist dream, what he attempted to script and sculpt with Z.T.T.'s concept-Pop. The vindication of the avant-garde by Pop, and vice versa.
Posted by mark at April 15, 2004 09:36 PM | TrackBack