A VAST DENFUL OF HORROURS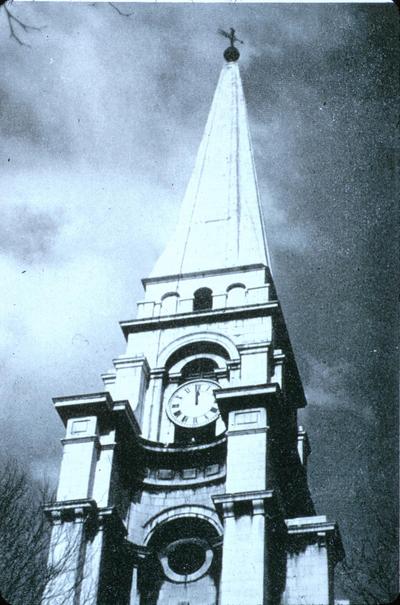 Just been (re)reading Peter Ackroyd: Hawksmoor and Dan Leno and the Limehous Golem. Hawksmoor was famously inspired by Sinclair's Lud Heat, but is more digestible than Sinclair, if far from transparent. Ackroyd's simulation of sixteenth century prose is masterly (not that I'm in a position to judge, really) and the construction of uncanny correspondences between the twentieth century and the 1700s is managed, appropriately enough, with all the skill of an architect. Yet the book is ultimately impenetrable; one of its key motifs is the convex mirror, and it is as cold and unyielding as the surface of a looking glass. It feels, in fact, that the book is like two mirrors positioned in front of one another, an infinity of reflections with no original. Time itself - the book's chief preoccupation - is just such a system of infernal echoes.
'Truly, Time is a vast Denful of Horrours, round about which a Serpent winds and in the winding bites itself by the Tail. Now, now is the Hour every Hour, every part of an Hour, every Moment, which in its end does begin again and never ceases to end: a beginning continuing, always ending.' (62)
Has anyone else read Hawksmoor? I find it fascinating but feel that I'm missing something....
Dan Leno is much more accessible, a macarbre romp through fogbound Victorian London, thick with the peasouper atmosphere Robin evoked so powerfully in this post , taking in music hall, the reading room at the British Museum (at which Ackroyd places Karl Marx and George Gissing) and Babbage's Analytical Engine. In its hypertextual Victoriana and its stalking through the fogbound streets of Limehouse, k-punk would file it somewhere adjacent to The Talons of Weng-Chiang.
In any case, all of this has revived my interest in the Hawksmoor churches, about which I know very little. I propose a trip around some of them for our next London blogger outing....
Posted by mark at February 29, 2004 10:41 PM | TrackBack