BEAUTY QUEENS
Then I look away, too much for one day....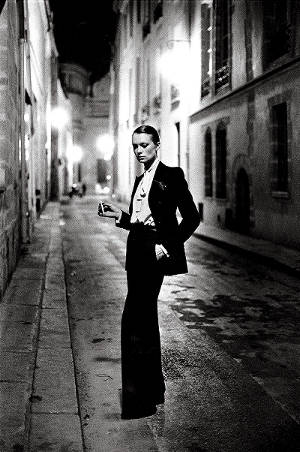 Undercurrent takes issue with k-punk's Helmut Newton post.
I think it's far too quick, all this stuff about the male gaze and Newton. It has to be remembered that Newton was a fashion photographer and the primary consumers of his images were women. There's a case for saying that Newton's photographs were images of women for women. It's begging too many questions to assume that women's objectifying of themselves, the cruelties and privations they impose on their bodies, are done for the sake of men. Worth recalling the original meaning of glamour here: a spell or witchery dedicated to shrinking the penis. Newton's women are self-involved, narcisisstic, possibly masochistic, seemingly oblivious to any gaze save their own.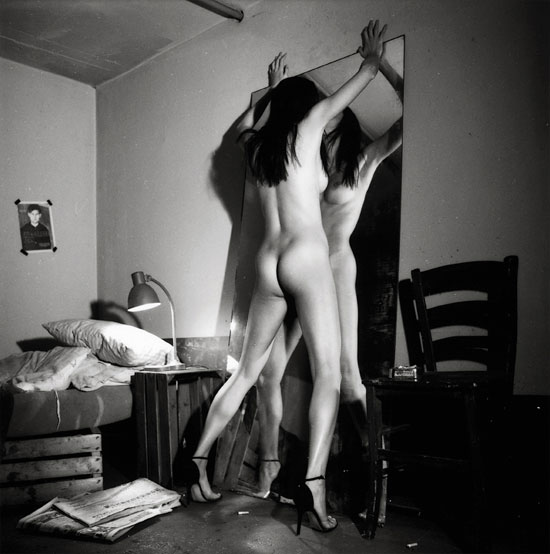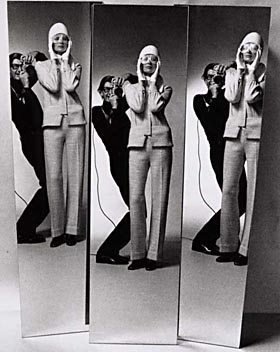 Ballard has some aposite obversations on this. 'I will only say that critics who tremble so fiercely at the thought of the voyeuristic male gaze miss the point that distance generates mystery and enchantment, and expresses the awe with which the male imagination regards all women, as we see so clearly in Newton's photographs. Far from debasing his models (most of whom are not naked), Newton places them at the heart of a deep and complex drama where they rule like errant queens, blissfully indifferent to the few men who dare to approach them.'
Swaying palms at your feet
In any case, the real elitism in Newton's images is not of gender, but of privilege and beauty. He lays down wreathes for a genetic aristocracy, whose magnificence we plebeians can either revere or resent. Satire: absolutey not. Newton comes to beautify and canonize, not to mock. He is a courtier dancing attendance upon these rare, insolently superior creatures, a fabulist constructing elliptical tales of their strange adventures beyond the pleasure principle.
On the shoe thing: there is an image (which I couldn't locate) in which Newton takes an x-ray of a foot in a stiletto. An almost medical interest, yes....
Final (biographical) note: I first became interested in Newton because of his photographs of a man (Steve Strange).

Posted by mark at February 23, 2004 10:08 PM | TrackBack