REASONS TO BE POPTIMISTIC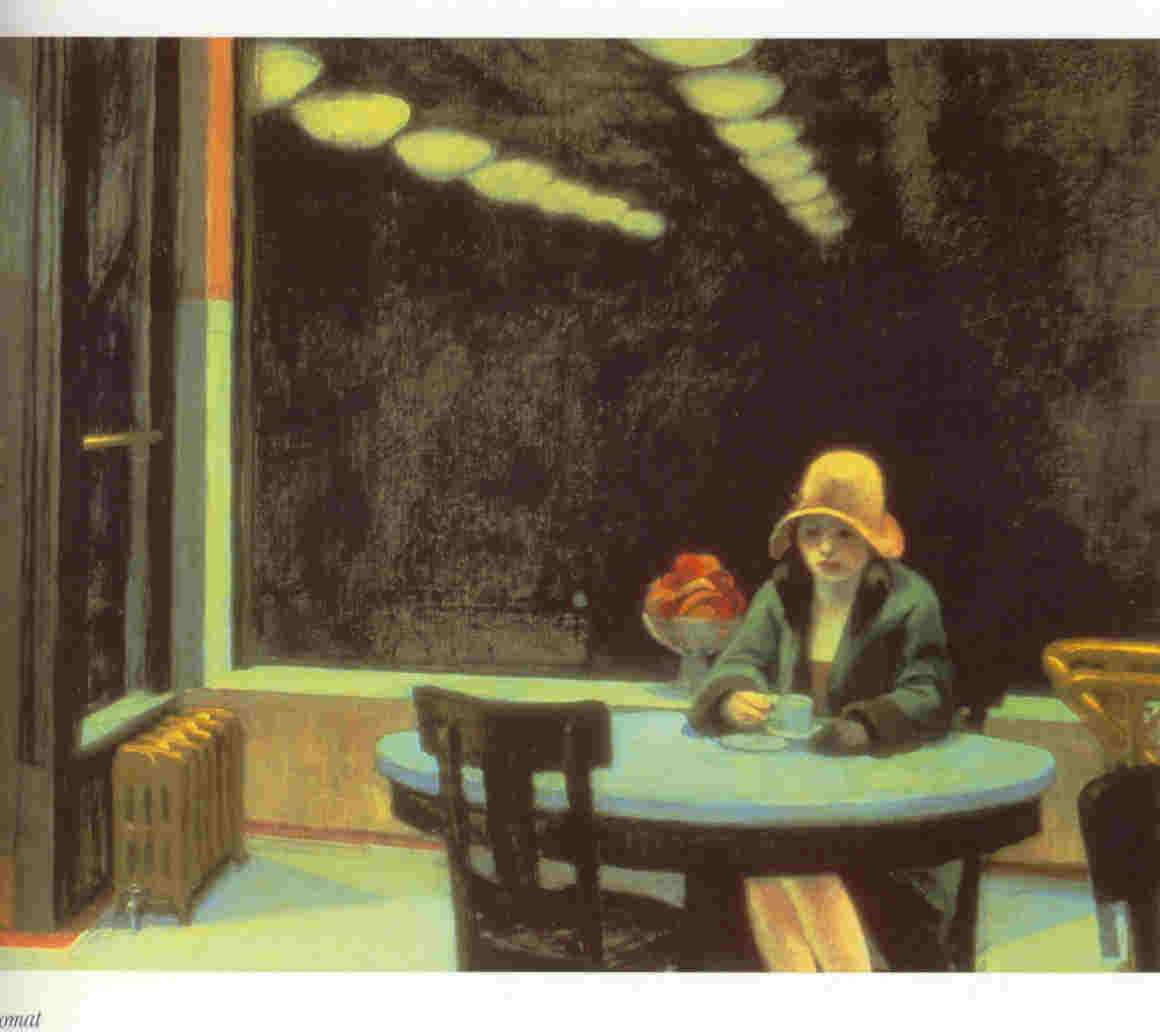 Received the Junior Boys' 'High Come Down' ep and a preview copy of the LP 'Last Exit', courtesy of electrokin's Nick Kilroy.
And they're a real disappointment...
Just kidding of course. 'Last Exit' is every bit the immaculate masterpiece we've all been expecting. All the hits are here - 'High Come Down', 'Birthday', 'Last Exit' - and I defy you to find another LP that will come out this year that contains so many seductive hooks. There's not one track that won't insinuate its way into your nervous system.
Each Junior Boys' track has the late-night, electric-lit intimacy of an Edward Hopper vignette.
The Jbeez at the moment are masters of what Eppy has called Pop 2. Or almost: for Eppy, Pop 2 tends to run 'at least 10-15 years behind what's actually popular at the time' but, while there can be no doubt that the Junior Boys' return to the eighties synthpop template, no-one could seriously mistake any of the tracks on 'Last Exit' for anything actually produced in the eighties. That's because, for all their debts to synthpop and old skool Timbaland/ 2-step rythmic tricksiness, central to the Junior Boys' sensibility is a taste for a certain strain in MOR. Where MOR at its most asinine and mediocre simply retreats into Pop classicism, disdaining new technology and technology for trad instrumentation, the Junior Boys recall the experimental, electronics-friendly uneasy listening of the likes of Steely Dan, the Blue Nile and Hall and Oates.
So with a fair wind following, there's no reason at all why the Junior Boys shouldn't cross over into Pop 1. It's true that Pop 1 just now is especially hostile to everything the Junior Boys swoon for. The Junior Boys highlight everything that's wrong with Now Pop's ideology of Strength. The dominant hip hop-derived R and B sound has room only for powerful women and tough men. It tends towards the anthemic, the bombastic and the full-on: there's no space for ---- space, for the shivers, whispers, and breaths that are the Junior Boys' stock-in-trade. 'It seems I disappear,' Jeremy sings on 'When I'm Not Around', in what amounts to a declaration of intent. Compare Jeremy's anaemic, blurry vocals to the dull focus of the generic Pop Idol
'strong' voice. Yet why not hope for a change in appetite, why not hope that vulnerability, doubt, languor, even feyness, might find a mass market once again?
Posted by mark at February 15, 2004 05:02 PM | TrackBack